Here is Read Magazine's Weekly Roundup of the top news from global markets. In this fast-paced world, breaking down information helps readers grasp the nuances that follow the news.
In Aerospace news this week…
NASA, Axiom Space to Reveal Artemis Moon Mission Spacesuit
NASA selected Axiom Space to deliver a moonwalking system to land the first astronauts near the lunar South Pole. Planned during the reveal activities are remarks from NASA and Axiom Space experts, a suit demonstration, as well as question-and-answer sessions with media and students.
In Automotive news this week…
Hertz, Mayor Turner and Evolve Houston Launch "Hertz Electrifies Houston"
Hertz chair and CEO Stephen Scherr and Houston Mayor Sylvester Turner launched Hertz Electrifies Houstonand announced intentions to expand the availability of electric vehicles (EVs), charging infrastructure, and EV education and training opportunities in Houston.
In BFSI news this week…
Top Aces Corp. Announces Strategic Investment in EpiSci
Top Aces Corp, the world's only commercial owner and operator of F-16 fighter aircraft, announced an investment in San Diego-based EpiSci, developer of the most trusted, resilient and modular Tactical AI solutions for defense, aerospace and commercial applications.
In Chemicals news this week…
Rinchem Builds One-Of-A-Kind Technology in Partnership with CAS.org
Rinchem Company, LLC, a global provider of chemical supply chain solutions, is proud to announce the development of groundbreaking technology that will revolutionize the way they track, and report regulated materials. In partnership with CAS.org, Rinchem's new technology will provide data integrity, increased accuracy, and efficiency, while most importantly – improving compliance and safety.
In Energy & Power news this week…
U. S. Steel and CarbonFree Ink MoU to Capture CO2 Emissions at One of the Largest Integrated Steel Mills in North America
United States Steel Corporation and CarbonFree Chemicals Holdings, LLC  have signed a non-binding Memorandum of Understanding to jointly pursue the capture of CO2 emissions generated from U. S. Steel's Gary Works manufacturing plant using CarbonFree's SkyCycle technology.
In Food & Beverage news this week…
Afresh expands into meat, seafood, deli, and foodservice
Afresh Technologies, the world's leading fresh food technology company, has announced the expansion of its flagship built-for-fresh solution from produce into other fresh departments including meat, seafood, deli, and foodservice to start. Afresh is a holistic, AI-powered platform designed to optimize store ordering and operations by providing intelligent recommendations and streamlined ordering and inventory workflows
In Healthcare this week…
TimelyMD Tops HealthCare Employer Rankings on Forbes List
Landing in the No. 26 spot overall on the Forbes annual America's Best Startup Employers list – TimelyMD was chosen from more than 2,600 startup companies based on company reputation, employee satisfaction, and growth.
In Semiconductor this week…
Anritsu and Artiza Networks Collaborating with Open RAN Test Solution
Anritsu Corporation and Artiza Networks have agreed to collaborate on an Open RAN test solution. The Open RAN concept uses open specifications for network interfaces to facilitate expanded services through multi-vendor sourcing, cost-reducing, and rollout of AI applications, as well as to create a new ecosystem as a long-term driver generating business opportunities
Article of the Week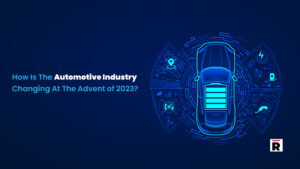 As a result, despite the higher inventory costs, it is anticipated that manufacturers will switch from "just-in-time" to "inventory banking" tactics to expand supplies. Automakers are increasingly likely to take into account vertically integrated business structures, notably in the battery value chain, with localized battery manufacturing rather than importing cells from one or two major suppliers to protect themselves from additional supply chain disruptions.