Here is Read Magazine's Weekly Roundup of the top news from global markets. In this fast-paced world, breaking down information helps readers grasp the nuances that follow the news.
In Aerospace news this week…
Rocket Lab to Launch Pair of Satellites for BlackSky from New Zealand Just Days After Successful Launch from Virginia
Rocket Lab USA, Inc, a leading launch and space systems company, announced that it will launch a pair of satellites on a dedicated Electron mission for BlackSky through global launch services provider Spaceflight, Inc., during a launch window opening March 22, 2023 UTC.
In Automotive news this week…
In Chemicals news this week…
Debut and DIC Corporation Establish Strategic Partnership for Sustainable Production of Multiple Novel High-Performing Active Ingredients for the Beauty Industry
Debut, a vertically integrated, synthetic biology company, together with longtime partner and a global leader in fine chemicals, DIC Corporation announced an agreement to biomanufacture and sell a large number of sustainably produced, rare, and natural polyphenol ingredients. This strategic partnership brings novel, high-performing, and clinically backed polyphenols to consumers for the first time and opens new product possibilities and health benefits for brands and consumers globally.
In Energy & Power news this week…
Alkegen Launches Commercial Production for Groundbreaking Silicon Battery Anode Material
Alkegen announced the launch of its revolutionary silicon fiber anode material platform, SiFAB, into commercial production. The company's new SiFAB production line is an extension of its established large-scale manufacturing facility in New Carlisle, Indiana.
In Healthcare this week…
BostonGene and Little Warrior Foundation Collaborate to Bring Novel Liquid Biopsy Solutions into Clinical Practice
Little Warrior Foundation was founded in 2020 with a simple mission to fund and find a lasting cure for childhood cancer, specifically focusing on Ewing Sarcoma. Funds the foundation raises are granted to researchers and institutions developing high-potential therapies and novel solutions for pediatric applications.
In Semiconductor this week…
IDTechEx Discusses Thermal Interface Materials Breaking the Status Quo as EV Batteries Evolve
Thermal Interface Material (TIM) plays an important role in power electronics, computing processors, sensors, and energy storage devices. TIMs are the materials used to fill the void between heat sources and heat sinks to enhance heat transfer. TIMs come in a variety of forms, including gap pads, thermal greases, thermally conductive adhesives, and phase change materials
Article of the Week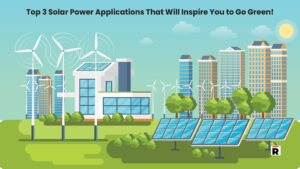 Solar energy is capable of providing warmth to the Earth, causes weather changes, makes wind possible, and lastly sustains life for plants, and animals. Did you know? According to the National Geographic, nearly 30% of the solar energy reaching the Earth gets reflected back into space while the rest is absorbed into the earth's atmosphere.