Here is Read Magazine's Weekly Roundup of the top news from global markets. In this fast-paced world, breaking down information helps readers grasp the nuances that follow the news.
In Aerospace news this week…
SAS supports MAG Aerospace on $900M Space Force contract
Global analytics leader SAS and MAG Aerospace are teaming up to pursue opportunities from the recently awarded US Space Force Space Systems Command $900 million indefinite delivery, indefinite quantity contract.
In Automotive news this week…
TTTech Auto and mimik Announce a Groundbreaking Partnership to Accelerate Software-Defined Vehicles and Smart Mobility
TTTech Auto, the leading provider of automotive safety software, and mimik Technology Inc., the pioneer in hybrid edge cloud  solutions, are pleased to announce an exciting new partnership aimed at enhancing safety and transforming the driving experience of next-generation cars.
In Biotechnology news this week…
Imaging Endpoints has appointed Manish Sharma, MD as Scientific Director
Imaging Endpoints, the global leader in oncology-trial imaging and one of the largest imaging service providers in the world, is pleased to announce the to announce the appointment of Manish Sharma, MD as Scientific Director.
In Chemicals news this week…
Elkem to Showcase its Thermal Protection and Battery Assembly Solutions at The Battery Show NA, Booth #2445
Elkem, a leading silicone solutions provider, announced its participation in The Battery Show North America 2023, taking place September 12-14, in Novi, Mich. The company will showcase its extensive range of thermal protection and battery assembly solutions at Booth #2445.
In Defence Technology news this week…
U.S. Army's M10 Booker Program in Production with Allison Transmission
Allison Transmission, the largest global manufacturer of medium- and heavy-duty fully automatic transmissions for commercial and defense vehicles, has been awarded a contract worth approximately $13 million for the second phase of the U.S. Army's Low-Rate Initial Production contract for the newly named M10 Booker Combat Vehicle, formerly known as Mobile Protected Firepower.
In Energy, Power and Sustainability news this week…
bp pulse awarded contract with Purchasing Cooperative of America
bp pulse has been awarded a contract with the Purchasing Cooperative of America, a major step in bp's strategy to simplify electrification for public EV fleets and accelerate the deployment of EV charging infrastructure across the nation.
In Food & Beverage news this week…
US Foods Appoints Martha Ha as Executive Vice President and General Counsel
US Foods Holding Corp. one of America's leading foodservice distributors, announced that Martha Ha will join the company as Executive Vice President and General Counsel effective Sept. 25, 2023. She will report to Dave Flitman, Chief Executive Officer, as a member of the Executive Leadership Team.
In Healthcare this week…
SpaceX's Dragon Spacecraft Returns Crew and Critical Science to Earth Following Long-Duration Mission
Four astronauts ended a six-month science expedition onboard the International Space Station with the successful splashdown of the SpaceX Dragon Endeavour spacecraft off the coast of Florida early Monday morning. During their time in space, the crew members worked on dozens of research investigations and technology demonstration projects that were sponsored by the ISS National Laboratory.
In Information Technology this week…
Iron Bow Names Doug Kollme as Chief Financial Officer
Iron Bow Technologies, the leading technology solutions provider to government, commercial, and healthcare markets, announced that Doug Kollme, who is well seasoned in the federal government technology industry, has joined its Executive Leadership Team as Chief Financial Officer.
In Internet Of Things (IOT) this week…
The BMW Group Selects AWS to Power Next-Generation Automated Driving Platform
Amazon Web Services, announced the BMW Group has chosen AWS as the preferred cloud provider for its automated driving platform. The BMW Group will develop its next-generation advanced driver assistance system using AWS to help innovate new features for its next generation of vehicles, the "Neue Klasse," set to launch in 2025.
In Logistics and Supply Chain this week…
Amcor Demonstrating Connected Packaging at Pack Expo 2023 with VerifyMe, Inc
VerifyMe, Inc. together with its subsidiaries, Trust Codes Global Limited "Trust Codes Global" and PeriShip Global LLC, together "VerifyMe," "we," "our," or the "Company" provides brand owners time and temperature sensitive logistics, supply chain traceability, authentication, anti-counterfeiting, and data-rich brand enhancement services, announced  that they will be demonstrating their connected packaging solution in conjunction with Amcor at Pack Expo in Las Vegas between September 11 and 13 2023.
In Materials this week…
Miller Announces New Millermatic® 142 MIG Welder
Miller Electric Mfg. LLC, a leading worldwide manufacturer of Miller brand arc welding equipment, has released the new Millermatic 142 MIG welder, a lightweight machine in the 140-amp class.
In Retail this week…
Elo Introduces Its First Open Frame Touchscreen for Outdoor Environments
Elo, a leading global supplier of interactive touchscreen solutions, announces the 2799L open frame display, a 27-inch touchscreen monitor designed for outdoor use and built to withstand the elements. This kiosk-ready open frame will enable kiosk manufacturers and integrators to design custom outdoor or industrial solutions that require durability in temperature and humidity and 24/7 availability.
In Semiconductor & Electronics this week…
Synopsys Extends Synopsys.ai EDA Suite with Industry's First Full-Stack Big Data Analytics Solution
Synopsys, Inc. announced the extension of its Synopsys.ai full-stack EDA suite with a comprehensive AI-driven data analytics continuum for every stage of integrated circuit  chip development. The Synopsys EDA Data Analytics solution is the first of its kind in the semiconductor industry to provide AI-driven insight and optimization to drive improvements across exploration, design, manufacturing, and testing processes.
Article of the Week
Electric Vehicle Charging Stations: Are They Keeping Up with the EV Boom?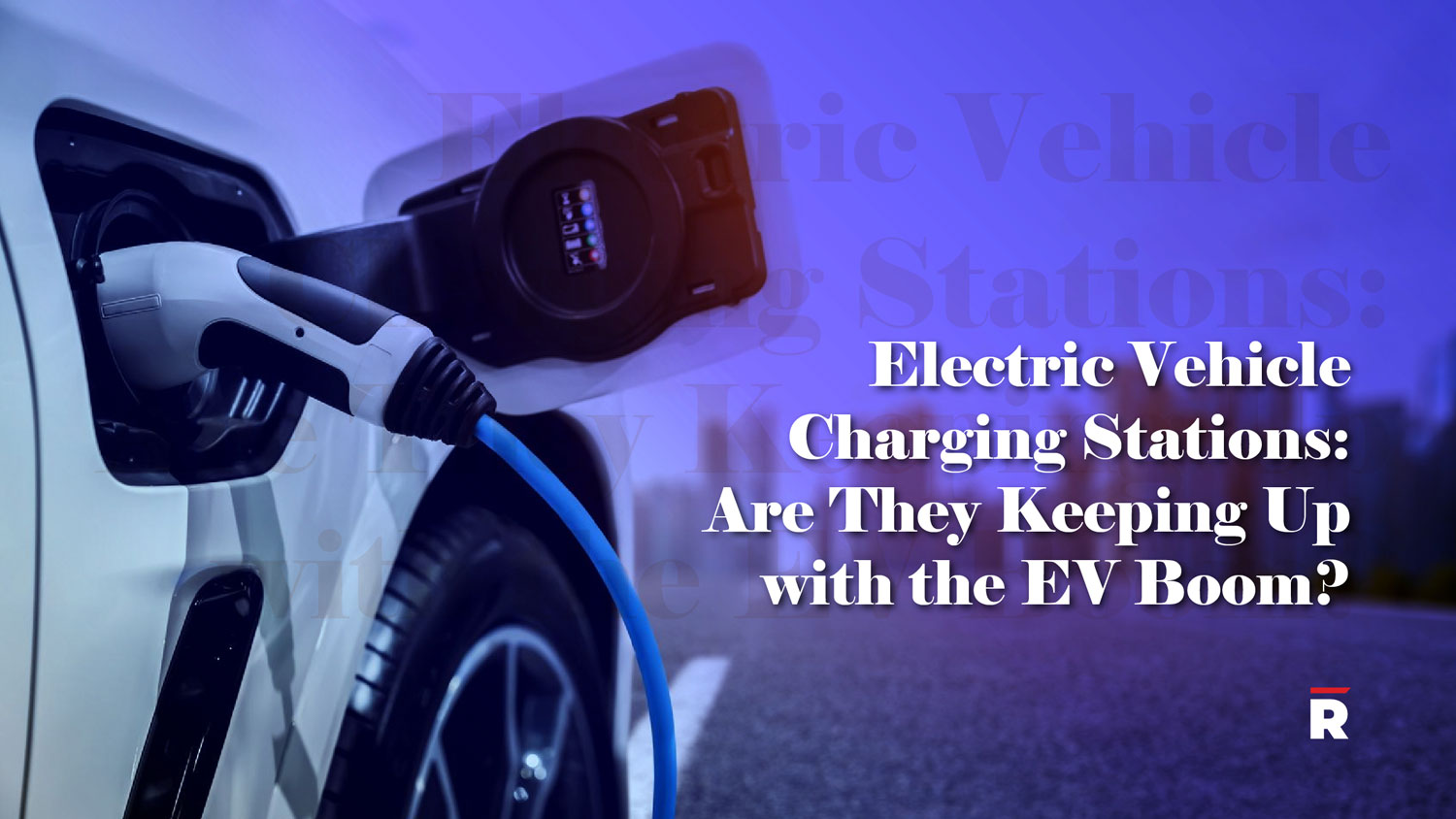 Charging your EV at home through a regular electrical outlet is a straightforward process. However, the emergence of EV charging stations at the far ends of expansive suburban parking lots or within urban parking structures raises several questions. This comprehensive guide tells you everything you need to know about this booming sector.