Asset managers are continually looking for novel approaches to acquire a competitive edge and provide superior investment performance in today's quickly changing financial world. Asset management is transforming because of artificial intelligence (AI), which has become a potent tool. Asset managers can gain fresh insights, expedite procedures, and improve investment decisions by utilizing AI's capabilities.
Let's dive in and learn more about the impact of AI in the asset management industry.
What Does AI in Asset Management Mean?
Artificial intelligence (AI) in asset management refers to the use of machine learning and artificial intelligence techniques in the analysis and interpretation of financial data. To process huge amounts of data, including market data, economic indicators, news stories, and social media feeds, sophisticated computational algorithms must be applied.
Asset managers may improve client relationship management, find investment opportunities, optimize portfolios, and manage risks more skillfully with the use of AI in asset management. Asset managers may increase investment performance, streamline operations, and provide better results for their clients by utilizing AI.
What are the Benefits of AI in Asset Management?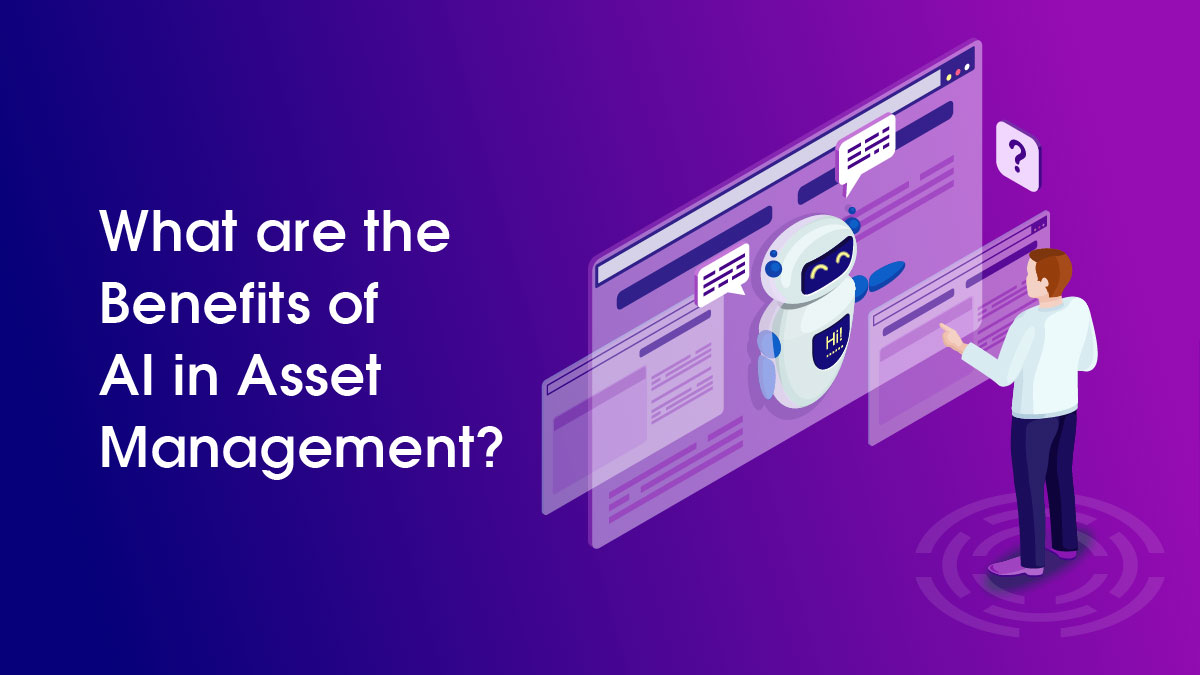 Firstly, AI helps to automate tasks that would traditionally be done by humans. This aids in saving time and boosts efficiency.
Secondly, AI in asset management can help to identify trends and patterns in data that would otherwise be difficult to see. This can help make better decisions about where to allocate resources and which assets to invest in.
Thirdly, it can provide personalized client services. By examining consumer information, patterns of behavior, and preferences, AI can improve customer relationship management. Asset managers can use AI to offer individualized investment recommendations, increase customer engagement, and give individual investors a specialized experience.
And finally, AI can improve the accuracy of data analyses. This ensures that decisions are made based on accurate data and information.
A PwC analysis predicts that the use of AI in asset management will result in a rise in the amount of assets managed. According to the paper, asset managers might increase their AUM by $1.2 trillion by 2025 as a result of increased investor interest in AI-powered strategies.
All of these benefits make AI an important part of asset management.
How is AI Used in Asset Management?
Asset management is rapidly using artificial intelligence to improve efficiency, create insights, and enhance decision-making processes. Some applications of AI in asset management are automated trading, portfolio optimization, risk management, data analysis, natural language process (NLP), quantitative research, fraud detection, and much more.
AI in Portfolio Optimization
AI is being used more and more in asset management, and for good reason.
By using AI, managers can optimize their portfolios more effectively and make better investment decisions. This can help them save money in the long run since they'll be able to make better choices about when to sell assets and when to hold onto them.
Additionally, AI can help identify undervalued assets and provide insights about companies that might be worth investing in. This can help managers make more informed decisions about their portfolio and their investments overall.
AI in Market Analysis and Trading
AI is being used to help with market analysis and trading to facilitate better decision-making and streamline processes. In the next three years, 84% of asset managers intend to boost their usage of AI and machine learning technologies, according to an Accenture survey.
AI in Risk Management and Compliance
One of the most common uses for AI in asset management is to help with risk management and compliance. Risk management is the process of identifying, assessing, and managing the risks associated with an organization's assets.
By using AI, risk managers can quickly and easily identify risks associated with a company's assets. This can help reduce the risk of financial loss and ensure compliance with regulations.
AI is also being used in asset management to help with decision-making. It can enhance the speed and accuracy of decisions about which assets to invest in and which to divest.
This can help optimize a company's financial resources and minimize risk. The CFA Institute has found that, in terms of risk-adjusted returns, AI-driven investment strategies outperformed conventional ones.
Ethical Considerations in AI-driven Asset Management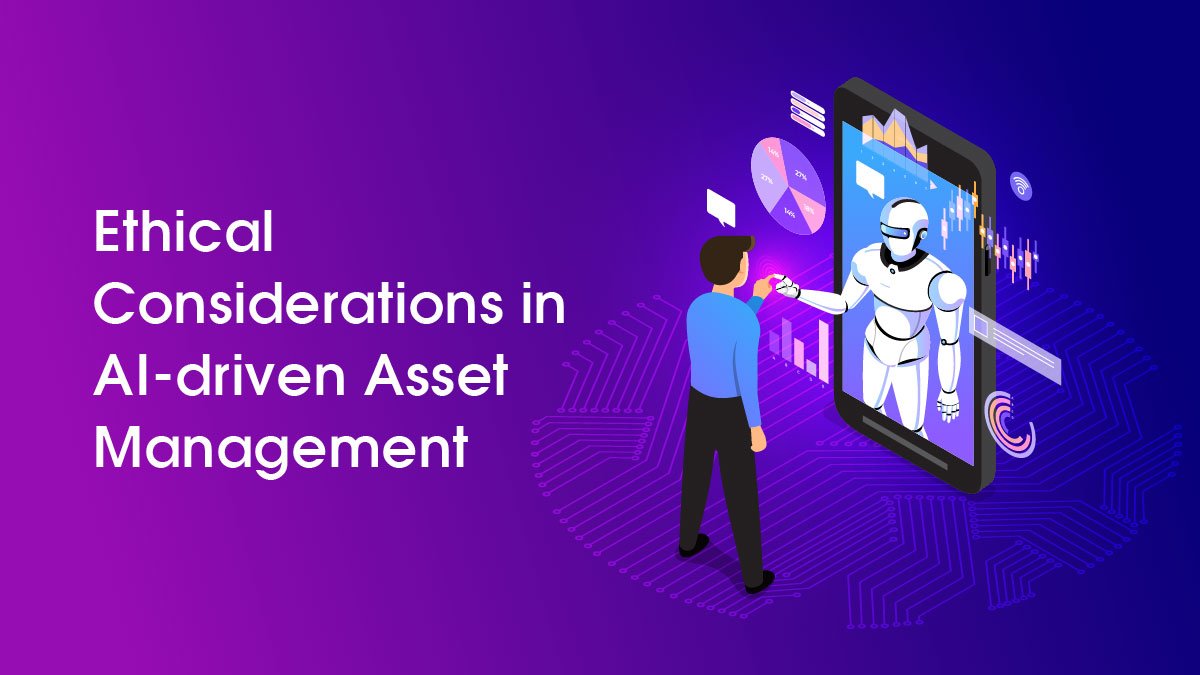 AI is revolutionizing how asset management is carried out. With the help of AI, companies can automate processes and reduce costs.
AI can identify trends and patterns in data, which can help make better investments. Additionally, it can help recognize risks and opportunities more quickly.
There are a few ethical considerations to keep in mind when using AI in asset management. Firstly, it is important to be aware of the possible biases of AI. Secondly, it is important to ensure that data is anonymized and protected from unauthorized access. Finally, it is important to ensure that AI is used responsibly, and does not create additional burden on employees or damage assets.
As AI becomes more prevalent in asset management, companies will be able to save money and improve efficiency.
Winding Up
Asset management is a vital process that helps organizations identify, control, and maximize the value of their assets. This includes everything from physical assets to intellectual property.
Overall, AI is playing an increasingly important role in asset management. It has ushered in a new era of efficiency, accuracy, and innovation within the financial world. As we've explored throughout this blog, AI-driven algorithms can analyze vast datasets in real-time, identify hidden patterns, and make data-driven decisions that outperform traditional methods.
This transformative technology has the potential to revolutionize how assets are managed, offering investors better risk management, higher returns, and more personalized investment strategies.
As AI evolves, embracing this technology wisely will be critical for unlocking its full potential in the ever-changing asset management landscape.