If it's been a while since you bought a car, you'll be astounded by recent advancements. The emergence of hybrid and electric vehicles is a major leap toward eco-conscious driving, but it has also made the car-buying process much more complex.
You might have noticed this if you've been bombarded with terms like 'mild hybrid', 'plug-in hybrid', 'kilowatt-hours', 'PHEV', and other jargon that has become commonplace in the automotive industry over the past decade.
Understanding plug-in hybrids can be particularly challenging, as they combine the familiar petrol powertrain with electric capabilities that may require explanation from the ground up. That's why you're here, isn't it?
No worries, we'll have you well-informed about the best PHEV cars and everything about this technology in no time. So, let's get started!
What is a PHEV Car?
A plug-in hybrid electric vehicle, or PHEV, combines an electric motor and battery pack with a petrol engine as well. But this is where a PHEV differs: As long as the battery has adequate charge, the car's battery is big enough to enable some all-electric driving. The Toyota RAV4 Prime is one PHEV that can travel more than 40 miles on a single charge. The good news is that if you forget to plug in your PHEV, no big deal—when its battery is depleted, it just drives like a regular hybrid.
Spotlight on Differences: Plug-In Hybrids and Other Electric Vehicles
EVs are not all made the same. Let's discuss how BEVs, HEVs, and PHEVs differ from one another.
The Faceoff: BEVs Vs. PHEVs
Battery-electric vehicles (BEVs) often have no gas tanks and run only on electricity. The Chevy Bolt, Tesla Model 3, BMW i4, Rivian R1T, and Ford F-150 Lightning are a few popular makes. The primary distinction between BEVs and PHEVs is that, in the unlikely scenario that the battery's electric charge runs out, PHEVs provide a gasoline engine as a backup. This might ease some range anxiety and provide a more stable driving environment.
The Faceoff: HEVs Vs. PHEVs
The main difference between PHEVs and HEVs—also known as "conventional hybrids"—is that PHEVs often have bigger capacity batteries and recharge capabilities. This makes it possible for the car to have an electric range without using any fuel or petrol. Except at extremely low speeds or when stopped, a basic hybrid electric vehicle (HEV) without plug-in capabilities cannot operate for long periods on just energy. This reduces the fuel efficiency of conventional hybrids and increases fuel consumption.
Leading the Pack: Best PHEV Cars of 2023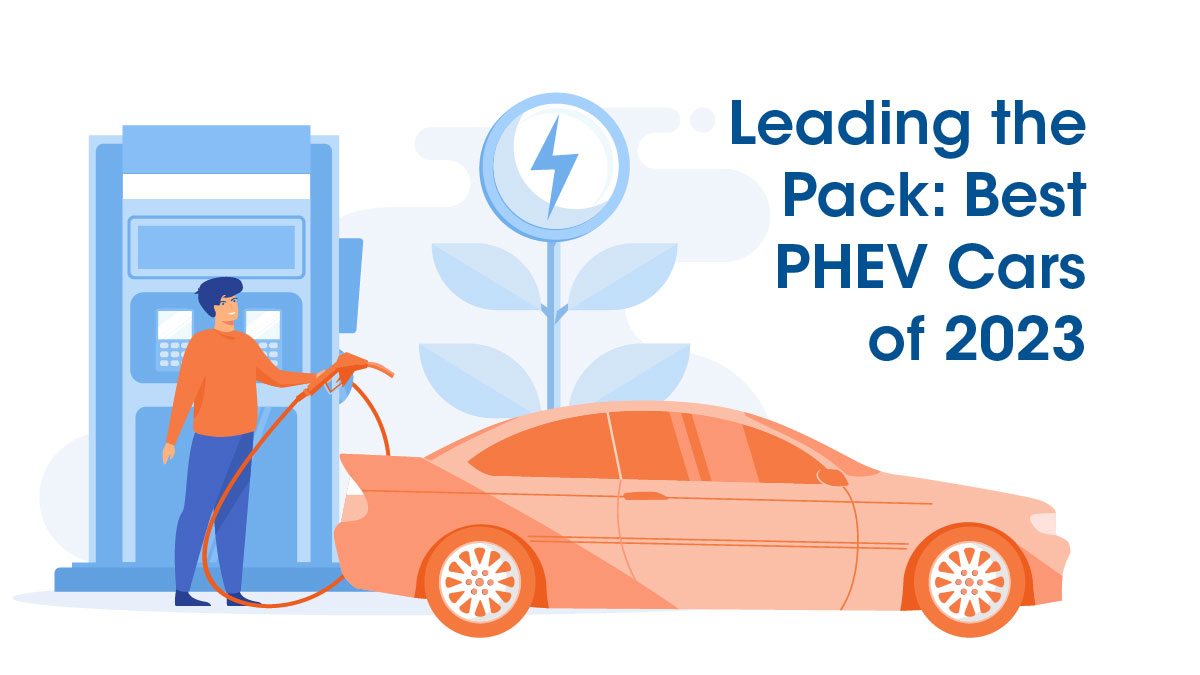 The abundance of plug-in hybrids leaves you with plenty of options. Here are the top PHEVs that can help you save on both money and fuel.
1. Jeep Grand Cherokee 4xe
The Jeep Grand Cherokee 4xe is one of the greatest plug-in hybrid SUVs when convenient, family-friendly driving is what you need. This hybrid off-roader has an effective hybrid powertrain, which offers smooth driving and plenty of trail riding, as is to be expected from a Jeep.
For the necessary on- and off-road features, this hybrid Grand Cherokee has an eight-speed automatic gearbox and standard 4WD. The 2023 Jeep Grand Cherokee 4xe may be a helpful and capable SUV, regardless of whether you're trying to climb a hill or are stranded in a storm.
2. Volvo XC60 T8 Recharge
Although the 2024 Volvo XC60 is a decent deal in its base version and an amazing luxury SUV, there's more to this vehicle than meets the eye.
Owners who upgrade to the T8 Recharge variant receive one of the top SUV plug-in hybrids of 2023. In this trim, the XC60 is comfortable, sleek, and loaded with cutting-edge technology.
3. Toyota RAV4 Prime
For more than 20 years, Toyota has dominated the market for hybrid cars. The Toyota RAV4 Prime is among the greatest PHEV cars, so this shouldn't be a surprise. This PHEV is a joy to drive thanks to its contemporary tech features and comforts.
The powerplant of the RAV4 Prime is coupled to a standard CVT automatic gearbox and boasts AWD, which powers all four wheels while you're driving. This hybrid crossover has a significant advantage over other PHEVs because of its 42 miles of all-electric driving range.
4. Toyota Prius Prime
One of the best and most well-liked plug-in hybrid vehicles is the 2023 Toyota Prius Prime. The Prius is the first hybrid you think of when you hear the word, and the Prime trim adds the PHEV package to your driving enjoyment.
5. Hyundai Santa Fe Plug-In Hybrid
The 2023 Hyundai Santa Fe Plug-In Hybrid has the same luxurious amenities and cutting-edge features as the standard SUV model. As a result, the Santa Fe PHEV is among the top SUV plug-in hybrids. A 6-speed automatic gearbox delivers power to all four wheels and offers a conventional driving experience.
The Environmental Impact of PHEV Cars: What You Need to Know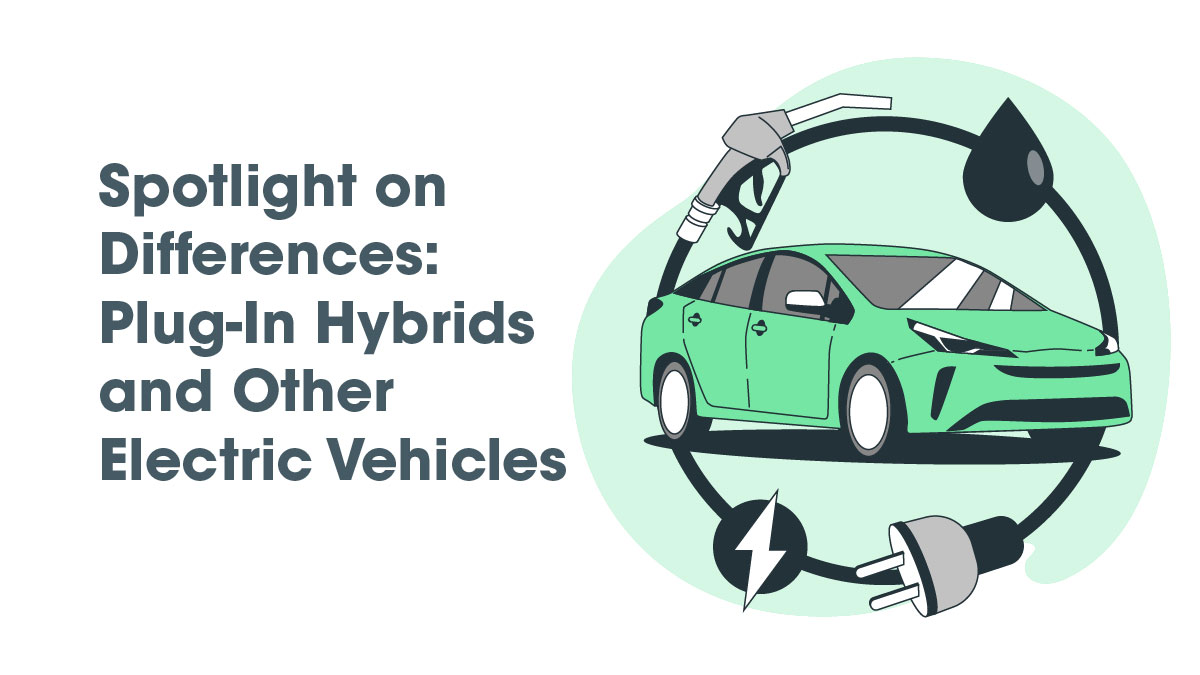 PHEVs can dramatically cut exhaust emissions because they can frequently run only on electricity. Drivers won't need to refuel as often as a result. The extent to which the car operates in electric mode will directly influence the exact level of emissions reduction achieved.
The automobile will release roughly the same amount of emissions as a HEV without plug-in capabilities if the driver never charges it. However, PHEVs can significantly reduce greenhouse gas emissions when they are routinely charged with clean electricity.
Remember that the PHEV's effect on the environment relies on where the electricity comes from. The benefit is reduced, for instance, if the electricity is produced by a coal power plant. On the other hand, using wind or solar energy to charge a PHEV significantly lowers carbon emissions. Additionally, it's critical to recycle as many parts of the vehicle as you can, including lithium-ion car batteries, to lessen the environmental impact of the vehicle when it reaches the end of its lifespan.
Concluding Thoughts
Plug-in Hybrid Electric Vehicles (PHEVs) represent a significant stride towards sustainable and efficient transportation. With the ability to seamlessly switch between electric and gasoline power, they offer a versatile solution for both short commutes and long journeys. The savings on fuel costs and reduced environmental impact make PHEVs an attractive option for conscientious drivers.
As the automotive industry continues to innovate, we can expect even more advancements in PHEV technology. With increasing options in the market, consumers have a wider range of choices to suit their specific needs and preferences. Embracing PHEVs not only benefits individual drivers but also contributes to a greener, more sustainable future for us all. So, whether you're considering a PHEV for your daily commute or weekend adventures, rest assured that you're making a positive contribution towards a cleaner, eco-friendlier world.