Here is Read Magazine's Weekly Roundup of the top news from global markets. In this fast-paced world, breaking down information helps readers grasp the nuances that follow the news.
In Aerospace news this week…
NASA Names Astronauts to Next Moon Mission, First Crew Under Artemis
NASA and the Canadian Space Agency (CSA) announced the four astronauts who will venture around the Moon on Artemis II, the first crewed mission on NASA's path to establishing a long-term presence at the Moon for science and exploration through Artemis. The agencies revealed the crew members Monday during an event at Ellington Field near NASA's Johnson Space Center in Houston.
In Automotive news this week…
Bespoke High-Performance Bridgestone Tires Unleash the New Lamborghini Revuelto's Potential
Bridgestone Americas announced has once again been chosen by Lamborghini as its exclusive tire partner for the new Revuelto, Lamborghini's first-ever super sports V12 HPEV (High Performance Electrified Vehicle). Bridgestone developed bespoke Potenza Sport high-performance tires for the Lamborghini Revuelto, which features three electric motors powering the front wheels, and a V12 internal combustion engine powering the rear wheels.
In BFSI news this week…
Fiserv Named to Fortune Ranking of America's Most Innovative Companies
Fiserv, Inc, a leading global provider of payments and financial services technology solutions, has been recognized for its ability to inspire and deliver innovation on behalf of its clients with inclusion in Fortune America's Most Innovative Companies, which takes a holistic view of a company's innovative activity. Companies were chosen based on surveys of employees and experts in various field, and an independent analysis of the quantity and value of the company's patents.
In Biotechnology news this week…
Synthego Launches Express Cell Pools for Faster, More Efficient Genome Editing
Synthego Corp, a leading provider of genome engineering solutions, has announced the launch of Express Knockout Cell Pools, a new product offering that revolutionizes access to CRISPR-mediated gene editing by providing researchers access to a more efficient and more reliable approach to obtain knockout cell pools at unparalleled speed and scale.
In Energy & Power news this week…
Energous Completes Its Global Major Markets Regulatory Approval with 1W PowerBridge Certification in Japan
Energous Corporation, a leading developer of RF-based wireless power networks,  announced that its 1W PowerBridge has been approved by Japan's regulatory body for unlimited power distance transmission. This approval enables Energous to deploy its active energy harvesting technology throughout the technologically advanced Japanese market in smart home, industrial, retail, healthcare IoT applications such as real-time asset tracking and digital supply chain management with no distance limitations.
In Healthcare this week…
U.S. Neurologists Cautiously Optimistic Following Accelerated Approval and Launch of Eisai/Biogen's Leqembi for Early Alzheimer's Disease, According to Spherix Global Insights
With the accelerated approval on January 6, 2023 for early Alzheimer's disease, Eisai/Biogen's Leqembi became only the second approved disease-modifying therapy (DMT) for early Alzheimer's disease. Leqembi's predecessor, Biogen's Aduhelm (aducanumab-avwa), was the source of a controversial approval in June 2021, ultimately resulting in CMS' subsequent refusal to cover anti-amyloid monoclonal antibodies (mAbs) approved under the accelerated pathway outside of a clinical trial.
In Semiconductor this week…
First PCI Express 6.0 and CXL EDSFF Interposers
Teledyne LeCroy, the worldwide leader in protocol test solutions, announced availability of new PCI Express 6.0 EDSFF interposers, providing connectivity to Teledyne LeCroy's PCI Express protocol analyzers using the latest PCIe 6.0 and CXL specifications for analysis of enterprise and datacenter small form factor (EDSFF) E1.S, E1.L, E3.x type solid-state drives (SSDs) and devices. These new interposers are based on the new Teledyne LeCroy TAP6 technology that reduces signal integrity issues for enhanced probing in high-speed projects.
Article of the Week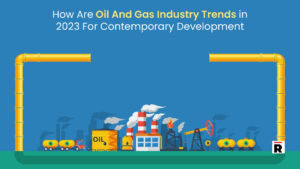 The truth of the energy transition is that there is not a clear option between renewable energy today and hydrocarbons tomorrow. Instead, understanding how oil and gas firms can be on the cutting edge of the shift, embracing decarbonization as a catalyst for innovation, and actively seeking opportunities in a lower-carbon world are the keys to tackling tomorrow's energy needs.