Here is Read Magazine's Weekly Roundup of the top news from global markets. In this fast-paced world, breaking down information helps readers grasp the nuances that follow the news.
In Aerospace news this week…
Summit 7 Announces Industry-Leading Security and Compliance Conference for Aerospace and Defense Contractors in Huntsville, AL.
Summit 7, a leading provider of security and compliance solutions for defense contractors, announced the Cloud Security and Compliance Series conference for aerospace and defense contractors. The event will be held in Huntsville, Alabama on March 7-8, 2023.
In Agritech news this week…
Venterra Farms Launches Sustainably Grown Cannabis Powered by Farming First
California cannabis company Farming First, LLC announced the launch of Venterra Farms, a sustainably grown cannabis brand on a mission to cultivate joy. Founded by farmers who have been working the land off the Central Coast of California for five generations, the Venterra Farms is dedicated to producing the highest quality cannabis products while also being mindful of the environment.
In Automotive news this week…
CWA Advises in the Successful Sale of Auto Spa of Wyomissing in Pennsylvania
Car Wash Advisory, a leading investment banking firm and transaction advisor focused exclusively on the car wash industry, is pleased to announce the successful sale of its client Auto Spa of Wyomissing (ASW).
In BFSI sector news this week…
Nexar Teams Up with Cover Whale to Ensure Safer Rides for Insured Truck Drivers
Nexar, a leading video telematics company, announced a partnership with Cover Whale Insurance Solutions, Inc., a leading provider of commercial trucking insurance and fast-growing insurtech. Providing Nexar's AI dual-facing dash cams to its independent and fleet truck drivers, Cover Whale is enhancing its innovative Driver Safety Program to further improve safety and lower insurance premiums.
In Biotechnology news this week…
Deka Biosciences Receives FDA Clearance of DK210 (EGFR) Investigational New Drug Application
Deka Biosciences, a biotech company focused on developing novel cytokine therapies to treat cancer and inflammatory diseases, announced that the U.S. Food and Drug Administration has completed its review of the investigational new drug application for DK210 and concluded that Deka may proceed with a Phase 1 clinical trial in the United States.
In Chemicals news this week…
Albemarle Announces Launch of Ketjen Corporation
Albemarle Corporation, a leader in the global specialty chemicals industry, announced the official brand launch of Ketjen, its wholly owned subsidiary that crafts tailored, advanced catalyst solutions for the petrochemical, refining and specialty chemicals industries.
In Energy & Power news this week…
SET Announces Groundbreaking Solar Boost Technology
Smart Earth Technologies (SET) announced the launch and expansion of their new 330 Product Series featuring solar technology that extends the endpoint battery to a full 20-year life span without compromising environmental durability.
In Food & Beverage news this week…
Hormel Foods Named to Fortune's World's Most Admired Companies List
Hormel Foods Corporation, a Fortune 500 global branded food company, has been named one of the World's Most Admired Companies, by Fortune magazine.
In Healthcare this week…
Oregon Oncology Specialists and House Rx Partner to Speed Access and Delivery of Life-Saving Cancer Medications
House Rx, the platform for medically integrated dispensing of specialty medications, and Oregon Oncology Specialists, announced a partnership to speed cancer medication delivery. Using House Rx's MID model, which consists of both services and technology support, the community clinic will expedite filling cancer patients' specialty medication prescriptions across its statewide network, providing more comprehensive care and improving health outcomes.
Article of the Week
Top 5 Trends Shaping The Future of AR Technology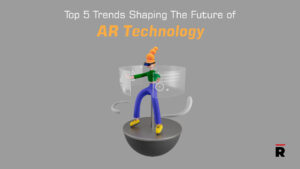 Do we get to decide where the elasticity of immersive technologies can take you as you surf around the different versions of your real-world perspectives? On that note, let's take a look at the trends shaping the future of AR in the 21st century and figure out the extent of integration of AR in our everyday lives.