Here is Read Magazine's Weekly Roundup of the top news from global markets. In this fast-paced world, breaking down information helps readers grasp the nuances that follow the news.
In Aerospace news this week…
Evolution space executes successful subscale flight test in advance of space mission
Evolution Space, a Mojave, Calif-based solid propulsion and launch provider, announced  the successful completion of a subscale test flight campaign on Saturday, February 18, 2023, from its test facility near Ridgecrest, Calif.
In Automotive news this week…
In Chemicals news this week…
Bechtel to Conduct Engineering Study for Battery Tech Production
Bechtel was awarded a contract by Sicona Battery Technologies to perform an engineering study for a U.S. manufacturing plant that will produce the cutting-edge battery anode components needed for electric vehicles.
In Energy & Power news this week…
Seafood Farmers and Processors Boost Throughput, Reduce Labor with Messer's Gas Application Technology
At this year's Seafood Expo , Messer, a leading industrial gas supplier, will showcase technologies to help seafood farmers and processors "swim upstream" with greater throughput, less labor, and a more secure cryogen supply.
In Food & Beverage news this week…
Mobile technology CEO Speaks to national grocers in Las Vegas
Shockoe will speak about mobile and immersive technologies that are driving up tens of millions of dollars at the upcoming National Grocers Association event in Las Vegas. This shift to immersive technology is a significant move for grocers across the united states and is quickly becoming recession-proof.
In Healthcare this week…
Reveleer Launches Prospective Risk Adjustment Enhancements, Leveraging AI to Close Care Gaps Proactively
Reveleer, a healthcare technology company using artificial intelligence (AI) to empower data-driven healthcare for payers and providers in all lines of business, announced significant enhancements to its AI-enabled prospective risk adjustment solution.
In Semiconductor this week…
Anritsu demonstrates metaverse simulation environment in collaboration with InterDigital
Anritsu Corporation and InterDigital have developed a simulation environment that demonstrates how a user's experience of an immersive metaverse can be enhanced.To be shown live at the Mobile World Congress Barcelona, the demonstration will combine a 5G communications environment developed by Anritsu with an immersive metaverse user experience provided by InterDigital.
Article of the Week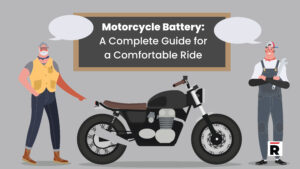 Motorcycle batteries are improving rapidly with constant technological advancements in the automobile industry. If you're a motorbike rider or simply a motorcycle enthusiast, you surely want to understand every nook and cranny about these motorcycle batteries, especially if you're planning to replace your old battery or buy a new one.