Here is Read Magazine's Weekly Roundup of the top news from global markets. In this fast-paced world, breaking down information helps readers grasp the nuances that follow the news.
In Aerospace news this week…
Pratt & Whitney Canada Appoints Duncan Aviation as Designated Overhaul Facility for Select PW300 and PW500 Business Aviation Engines
Pratt & Whitney Canada, announced that Duncan Aviation's facility in Lincoln, Nebraska, has been appointed a Designated Overhaul Facility for the maintenance, repair and overhaul (MRO) of PW300 and PW500 turbofan engines that will become operational over the next two years.
In Automotive news this week…
UL Solutions Wins Autonomous Vehicle Training Platform of the Year AutoTech Breakthrough Award
UL Solutions, a global leader in applied safety science, announced it is the winner of the Autonomous Vehicle Training Platform of the Year award for its contributions to helping advance autonomous vehicle safety in the fourth annual AutoTech Breakthrough Awards.
In Agritech news this week…
Agricultural Innovator Catalyst Performance Agronomy Fuels Growth with Advanced Sales Force Automation from SugarCRM
SugarCRM, provider of the award-winning AI-driven CRM platform, announced Catalyst Performance Agronomy, a leading provider of innovative agricultural solutions, is leveraging SugarCRM for sales automation.
In Biotechnology news this week…
Mitsubishi Tanabe Pharma America Spotlights ALS Research at the XXVI World Congress of Neurology
Mitsubishi Tanabe Pharma America, Inc., announced the presentation of five abstracts in amyotrophic lateral sclerosis (ALS) at the XXVI World Congress of Neurology (WCN), being held virtually and in-person in Montreal, Quebec, October 15-19.
In Defence Technology news this week…
HawkEye 360 Closes Additional $10 Million in Series D-1 Funding from Lockheed Martin Ventures and Company Insiders
HawkEye 360 Inc., the world's leading defense technology company for space-based radio frequency (RF) data and analytics, announced the second and final close of the company's Series D-1 funding round with an additional $10 million, bringing the total Series D-1 to $68 million.
In Energy, Power and Sustainability news this week…
AES Participating in Two Clean Hydrogen Hubs Awarded Funding by US Department of Energy
The AES Corporation, announced that it is part of two Regional Clean Hydrogen Hubs receiving funding from the US Department of Energy. The two selections stand to receive up to $2.4 billion of grant funding allocated by the Bipartisan Infrastructure Law (BIL) to develop Clean Hydrogen Hubs across the country.
In Healthcare this week…
Alcami Supports Phase II/III Trial Supply of the Nectero EAST® System
Alcami Corporation, a leading contract development and manufacturing organization welcomed the recent announcement by Nectero Medical that they have received clearance from the U.S. Food and Drug Administration
In Information Technology this week…
FloCareer Continues Collaboration with ThisWay Global to Offer Key Interview Skills with IBM watsonx Orchestrate
FloCareer is set to build FloCareer skills in the IBM watsonx Orchestrate™ skills catalog via a collaboration with ThisWay Global, the leader in AI, bias-removal and talent acquisition sourcing technology.
In Internet Of Things (IOT) this week…
Nozomi Networks Celebrates 10 Years of Innovation in OT and IoT Cybersecurity
Nozomi Networks Inc., the leader in OT and critical infrastructure security, announced it has reached a record milestone as it marks 10 years of innovation in OT and IoT cybersecurity.
In Logistics and Supply Chain this week…
Supernal and Korean Air Announce Strategic Partnership to Spur Development of Advanced Air Mobility Vehicles and Operational Ecosystem
Supernal LLC Hyundai Motor Group's Advanced Air Mobility company announced a strategic partnership with Korean Air to help accelerate the design of an electric vertical takeoff and landing (eVTOL) vehicle and the development of the AAM ecosystem in Korea.
In BFSI this week…
eMoney Advisor Presents Product Roadmap Aimed at Delivering Better Outcomes for End-Clients, Advisors and the Firms They Represent
eMoney Advisor, a leading provider of technology solutions and services that help people talk about money, unveiled its product roadmap during the 2023 eMoney Summit.
In Retail this week…
Moz Launches Free Local Business Content Marketing Guide to Empower Local Marketers and Increase Competitive Edge
Moz, the leading SEO and marketing platform, has introduced its latest resource: the Local Business Content Marketing Guide. Designed to empower local businesses across the globe with the knowledge and tools needed to thrive in the digital landscape
In Semiconductor & Electronics this week…
Ansys Semiconductor Simulation Solutions Certified for UMC's 3D Chip Technology
Ansys multiphysics solutions have been certified by global semiconductor foundry UMC to simulate its latest 3D-IC WoW stacked technology, which will improve the power, efficiency and performance of edge AI, graphic processing, and wireless communication systems.
In FOOD & BEVERAGE this week…
Daudruy Van Cauwenberghe Adopts Infor's Cloud ERP for the Food and Beverage Industry
Infor, the industry cloud company, announced that French company Daudruy, a major supplier of oils for almost 200 years, has chosen to deploy the Infor CloudSuite Food & Beverage solution, a cloud-native enterprise resource planning (ERP) suite powered by Amazon Web Services (AWS) and specifically built for the food and beverage industry.
In MARTECH this week…
FASTSIGNS Gains Recognition With Three Additional Awards From Franchise Business Review
FASTSIGNS®, the leading sign, graphics and visual communications franchise, was named by Franchise Business Review in its 2023 report as a Top Franchise for Veterans, among the Most Profitable Franchises and one of the Most Innovative Franchises.
In MEDICAL DEVICES this week…
Werfen Receives US FDA 510(K) Clearance for Aptiva® Connective Tissue Disease Essential Reagent
The Aptiva CTD Essential complements Werfen's previously cleared Aptiva Celiac Disease reagent. In addition to CTD and Celiac Disease assays, Aptiva will target additional autoimmune disease states, and has over 60 analytes in various stages of advanced development.
In MATERIALS this week…
Mouser Now Shipping Teseo-LIV4F GNSS Dual-Band Module from STMicroelectronics, Offering Sub-Meter Positioning Accuracy
Mouser Electronics, Inc., the industry's leading New Product Introduction (NPI) distributor with the widest selection of semiconductors and electronic components™, is shipping the Teseo-LIV4F GNSS dual-band module from STMicroelectronics.
Article of the Week
Corporate Banking Basics: What You Need to Know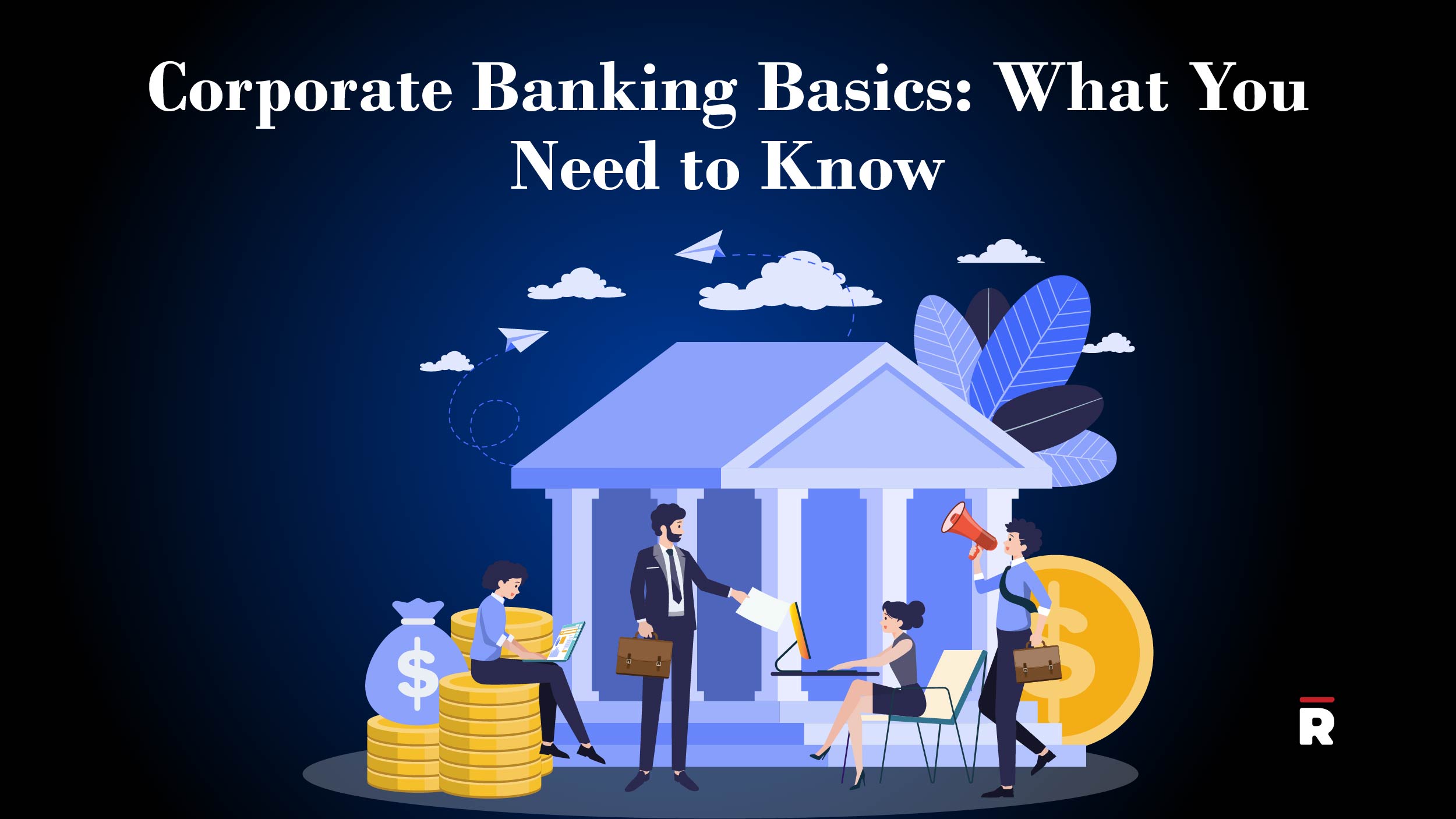 So, when someone mentions "corporate banking," the first thing that comes to mind for many of us is loans. But, if you're a bit puzzled about what exactly "corporate banking" entails and how it sets itself apart from commercial and investment banking, don't worry, you're not alone. Truth is, corporate banking covers a lot more ground than just handing out loans. Sure, that's part of it, but there's a whole world of financial strategy involved.