In this fast-paced world, leveraging medical device software for your clinic is a must.
A top-notch clinic management software empowers you to:
Elevate customer service to unprecedented levels.
Centralize all critical clinic data for seamless management.
Optimize clinic operations for enhanced efficiency.
However, not all medical device software tools are created equal; some outshine others in terms of features and functionality.
So, the crucial question arises: What are some indispensable features you should look for in software as a medical device in 2023?
Let's delve into this question in this article, beginning with the essentials:
What is Medical Device Software?
Medical device software is essentially any software application or program that was created for use in the medical field. It's a specific kind of software devised to aid or improve medical devices, diagnoses, treatments, or healthcare routines. The features of this type of software are vast and can include anything from data analysis and patient monitoring to diagnostic interpretations and treatment preparations. The medical devices market is expected to reach a significant market size of $471.80 billion by the end of 2023.
It can either work indepe­ndently or be embedded within medical devices, which are crucial for healthcare experts and help enhance patient care. To ensure these software applications are safe, effective, and of high quality, regulatory authorities like the FDA have set guidelines and regulations that need to be followed.
6 Must-Have Features in Medical Device Software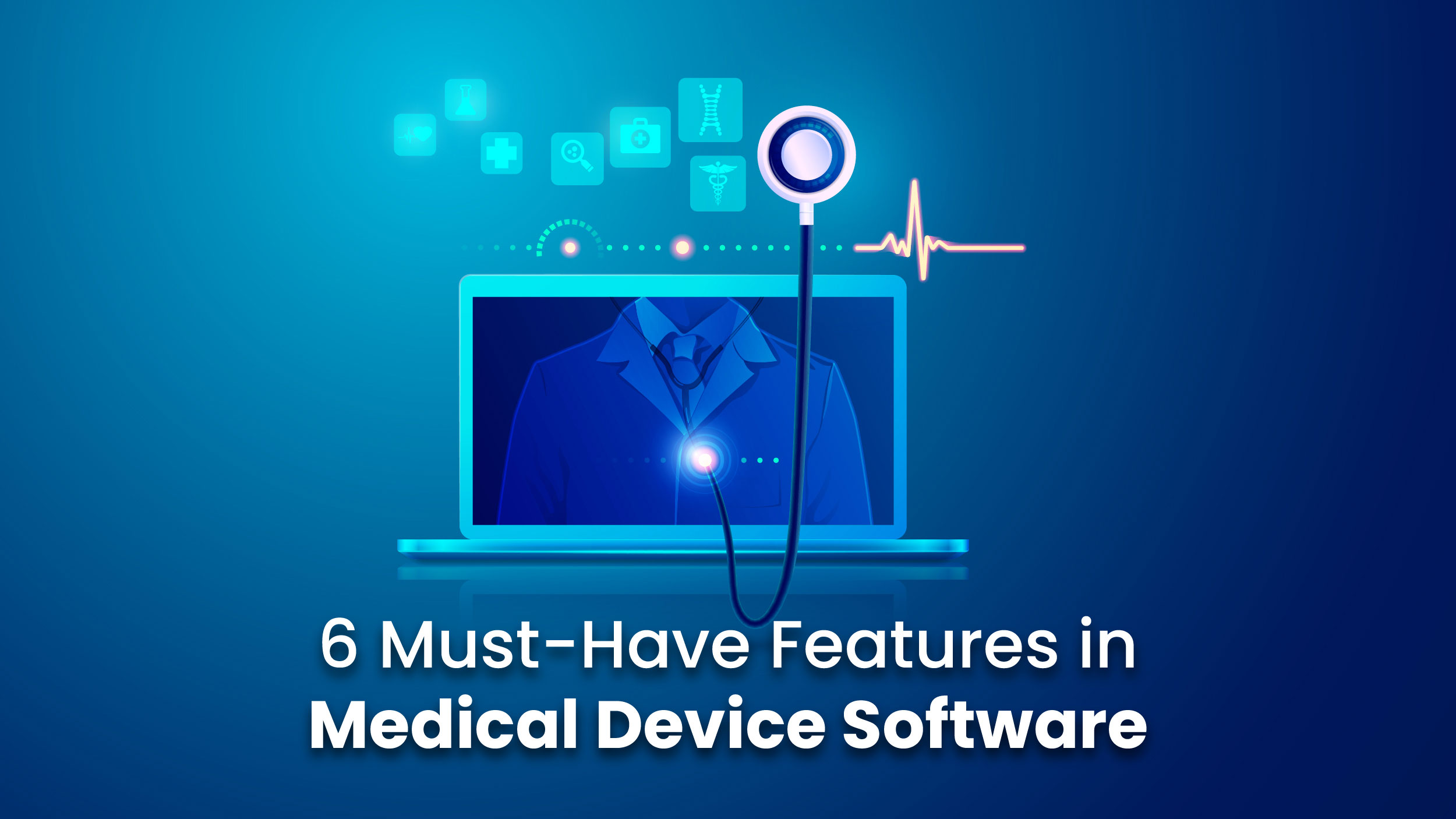 In today's healthcare landscape, having the right medical software with essential features is crucial. Let's break down these key aspects:
1. Online Booking
Receptionists can get overwhelmed, and patients increasingly prefer the convenience of booking online.
Implementing online booking not only attracts new patients but also frees up your staff and provides insights into booking trends.
2. Electronic Health Records (EHR)
EHR is a non-negotiable feature of modern medical software.
It centralizes patient data securely in the cloud, improving care quality and ensuring accurate, accessible information.
EHR enhances interoperability, allowing smooth data transfer between providers, and boosts overall data security compared to physical records.
3. Billing and Financial Reporting
Your chosen medical software should include robust billing and financial reporting capabilities.
It enables you to easily access patient financial information, outstanding debts, and account balances.
It also ensures different access rights for authorized staff and seamless integration with accounting software like Xero.
4. Reporting and Analytics
The right medical software empowers clinics with reporting and analytics tools.
Extract crucial data to create insightful reports, aiding in informed decision-making.
Analyze the effectiveness of patient acquisition channels and tailor strategies accordingly.
5. Telemedicine
Telemedicine is growing rapidly, offering patients convenient healthcare options. Ensure your medical software supports:
Online consultation scheduling.
Secure doctor-patient calls through the platform.
Integration with payment providers for a seamless telemedicine experience.
Selecting medical software with these features not only aligns with current healthcare trends but also positions your clinic for success in providing efficient, patient-centric care.
6. Medical CRM
Medical CRM functionalities are a crucial aspect of comprehensive medical software, especially for your clinic's marketing team. Incorporating medical CRM enables the tracking and logging of all patient interactions and data, encompassing personal and medical history, patient notes, preferences, and past clinic engagements.
This feature empowers your clinic to:
Identify patient trends, such as response rates to marketing communications or average no-show rates.
Personalize communication through targeted SMS or email campaigns tailored to specific audience segments.
Enhance patient retention with automated appointment reminders, fostering improved engagement and adherence to appointments.
FDA Recognizes Three New International Medical Device Software Security Standards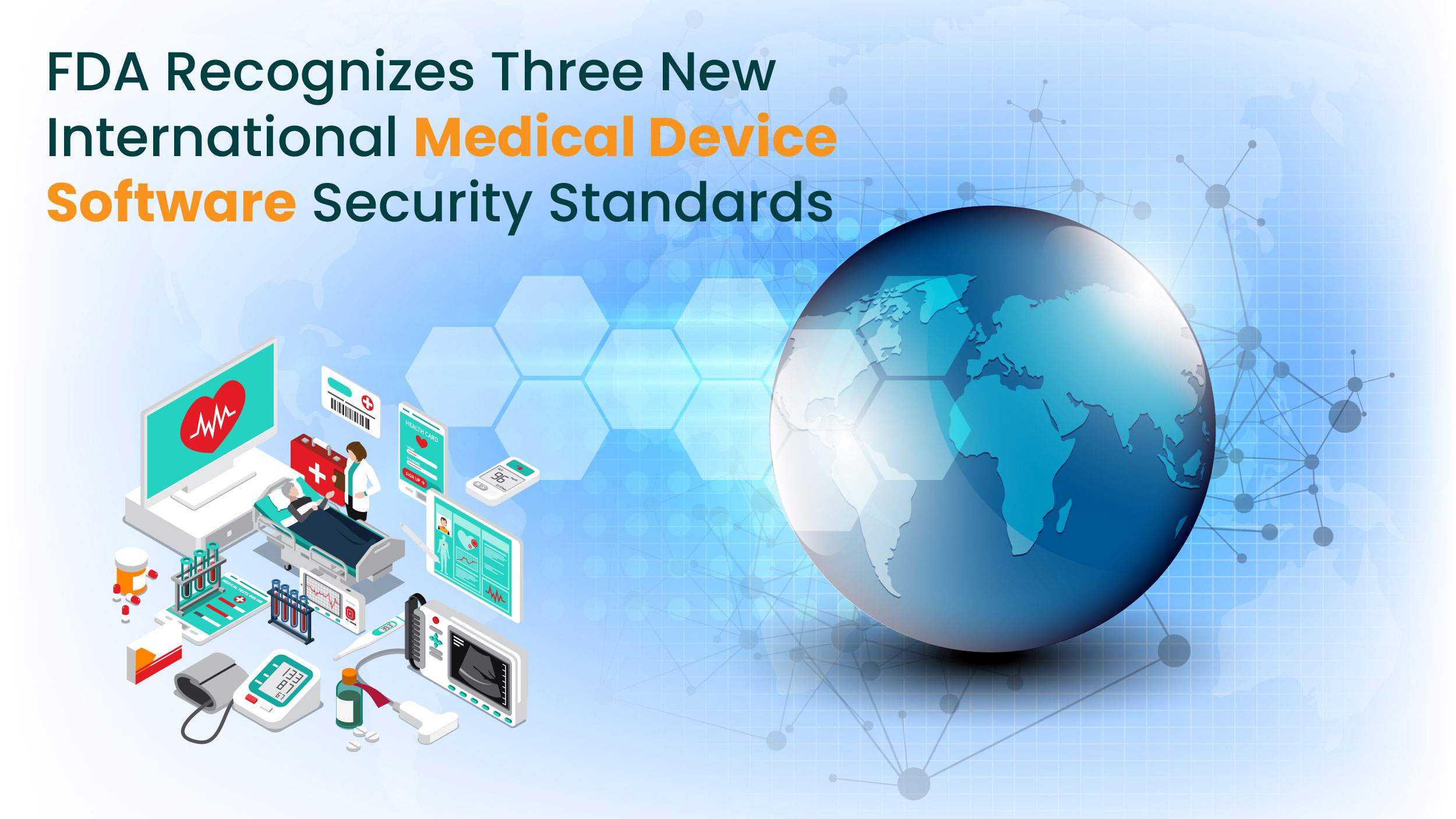 The FDA has recognized three new international medical device software security standards. In November 2023, the Center for Devices and Radiological Health (CDRH) acknowledged the recognition of three consensus standards over the past month. These standards can be utilized by sponsors of digital health products to instill confidence in product security among reviewers. The standards are designed to help ensure the safety and security of medical devices.
What are these Standards?
The three standards are:
ANSI/AAMI 2700-2-1: This standard provides guidance for implementing an information security management system (ISMS) for medical devices.
ANSI AAMI SW96:2023: This standard provides guidance on the software development lifecycle (SDLC) for medical devices.
ISO IEC IEEE 29119-1: This standard provides guidance on the risk management process for medical devices.
Why are these Standards Important?
The FDA believes that these standards will help ensure the safety and security of medical devices by:
Providing a framework for managing cybersecurity risks throughout the medical device lifecycle
Establishing requirements for data logging software
Requiring reasonable software testing
What Does This Mean for Medical Device Manufacturers?
Medical device manufacturers should be aware of these new standards and take steps to comply with them. Compliance with these standards will help make sure that medical devices are safe and secure.
In a Nutshell
Medical device software is a vital tool in healthcare, revolutionizing the use of medical devices and improving patient care. It analyzes data, monitors patients, and supports diagnostic processes. Despite challenges like regulatory compliance and data security, it enhances device accuracy, efficiency, and effectiveness. This technology is already on the path to transforming healthcare delivery and improving patient outcomes.