The once science-fiction concept of robots replacing human jobs and tasks is no longer limited to the big screen. You may now order meals, parcels, and other items online, and they will be delivered to your front door by adorable delivery robots.
During the Covid-19 outbreak, the demand for no-contact delivery soared, and so did the need for delivery robots. Robots could transport goods to limit human contact when individuals were confined inside their homes and unable to go shopping in person. Delivery robots have survived worldwide lockdowns and continue to play a significant role in the modern world. Delivery robots, like other advanced technologies, can simplify our lives and give us more time to spend with our loved ones.
What are Delivery Robots?
Delivery robots are automated machines that deliver packages directly to your door rather than using a regular mailman or FedEx vehicle. These robots are essentially delivery containers on wheels that are delivered right to your front door by your provider.
Then how do delivery robots function? The merchant will put your order inside the delivery robot's main container when you make a purchase using the app. The robot navigates to your house or another drop-off site using cameras, sensors, and GPS. Given that the robots move at a speed of roughly 4 miles per hour, delivery times can reach 30 minutes. Your belongings won't be taken because you can then use the app to unlock the secure container.
What's on the Menu? What Delivery Robots Can Bring to Your Doorstep?
As long as anything fits inside the compartment, delivery robots technically have the ability to deliver whatever you can purchase from suppliers. Among them are:
Food and drink
Books, games, and toys
Online farmer's markets
Pharmacy orders
Mail and packages
Pet food and pet medication
Diapers and formula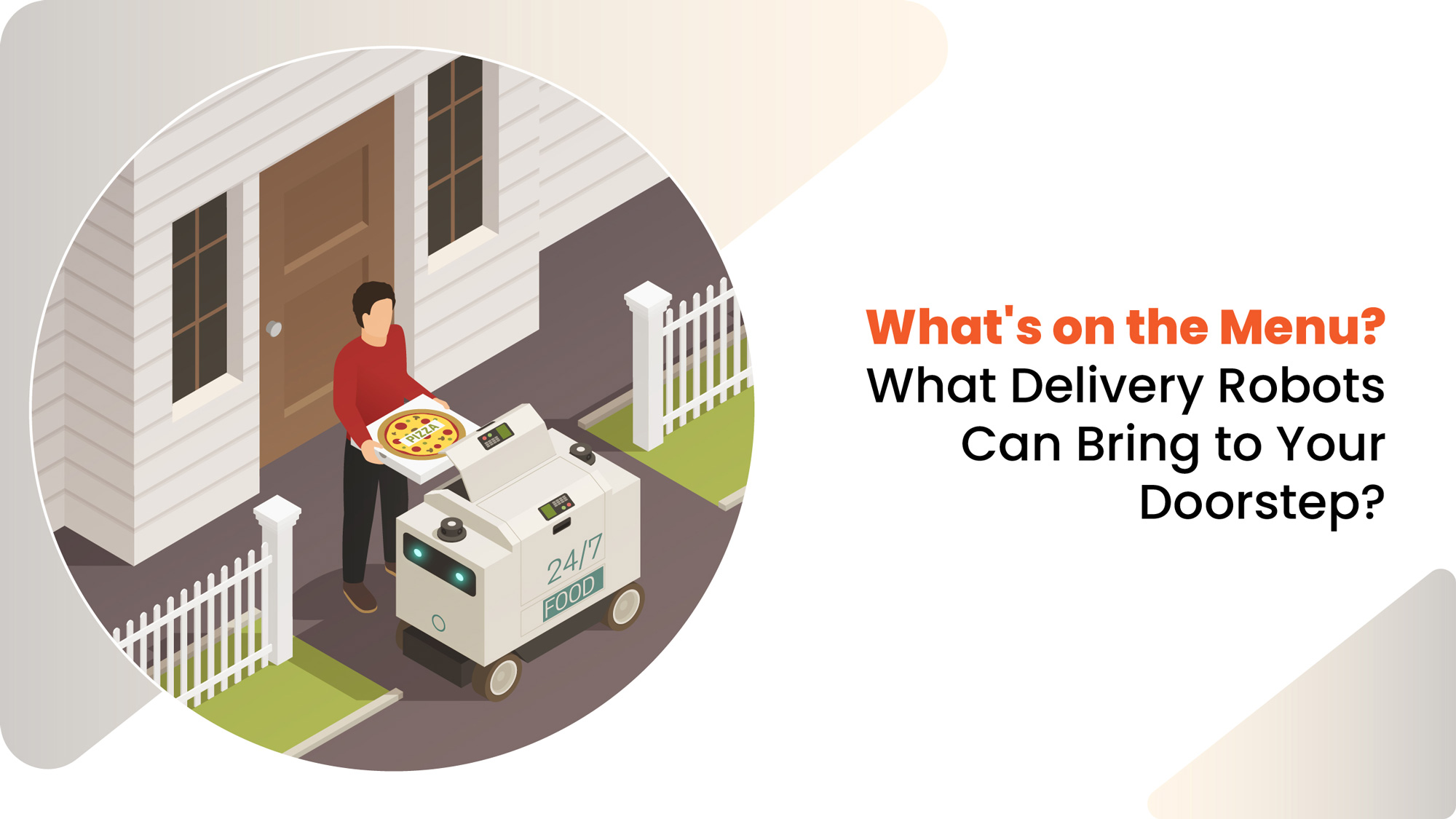 Delivering takeaway orders is just one application for delivery robots, though. Delivery robots can move products over longer distances within neighborhoods as well as within buildings, moving through hallways and up and down lifts. Delivery robots can rapidly and easily transport products to customers and patients in locations like restaurants, hotels, and hospitals.
After finishing your meal, this may look like loading your dirty dishes into a delivery robot. or requesting robot-delivered extra towels and shampoo from the front desk of your hotel. Robots are used in hospitals for delivering food to patients' rooms, picking up dirty laundry, and transporting materials for testing.
Is Starship Technologies' Robotic Delivery Service the Future of Convenient Shopping?
In North Carolina, Starship Technologies introduced the first robotic delivery service in 2021. They collaborated with North Carolina Agricultural and Technical State University to introduce the use of delivery robots for the university's meal delivery service. The Starship Meals Delivery app lets teachers, employees, and students order meals from on-campus restaurants. Their food and drinks will be delivered by a delivery robot in a matter of minutes. This service works with student meal plans and is also free of delivery expenses for two years.
In order to establish robot delivery systems, Starship Technologies is also collaborating with other educational institutions across the nation. The University of Illinois at Chicago, the University of Kentucky, and the University of Nevada, Reno were among the twenty institutions in fifteen different states where Starship stated services would be offered in 2021. Starship's global fleet of more than 1,000 delivery robots continues to offer meal deliveries.
Are Delivery Robots the Eco-Friendly Delivery Solution We've Been Waiting For?
How sustainable are delivery robots? Zero-emission delivery robots from Starship Technologies can move on sidewalks and avoid obstructions with the help of artificial intelligence and sensors. Compared to autos or delivery trucks, delivery robots consume a great deal less energy. They run on electricity instead of petrol, greatly reducing carbon emissions. They can also figure out the most effective routes using AI technologies. According to Sustainability Times, delivery robots can compete with delivery trucks by making multiple little journeys throughout communities as opposed to a single large one.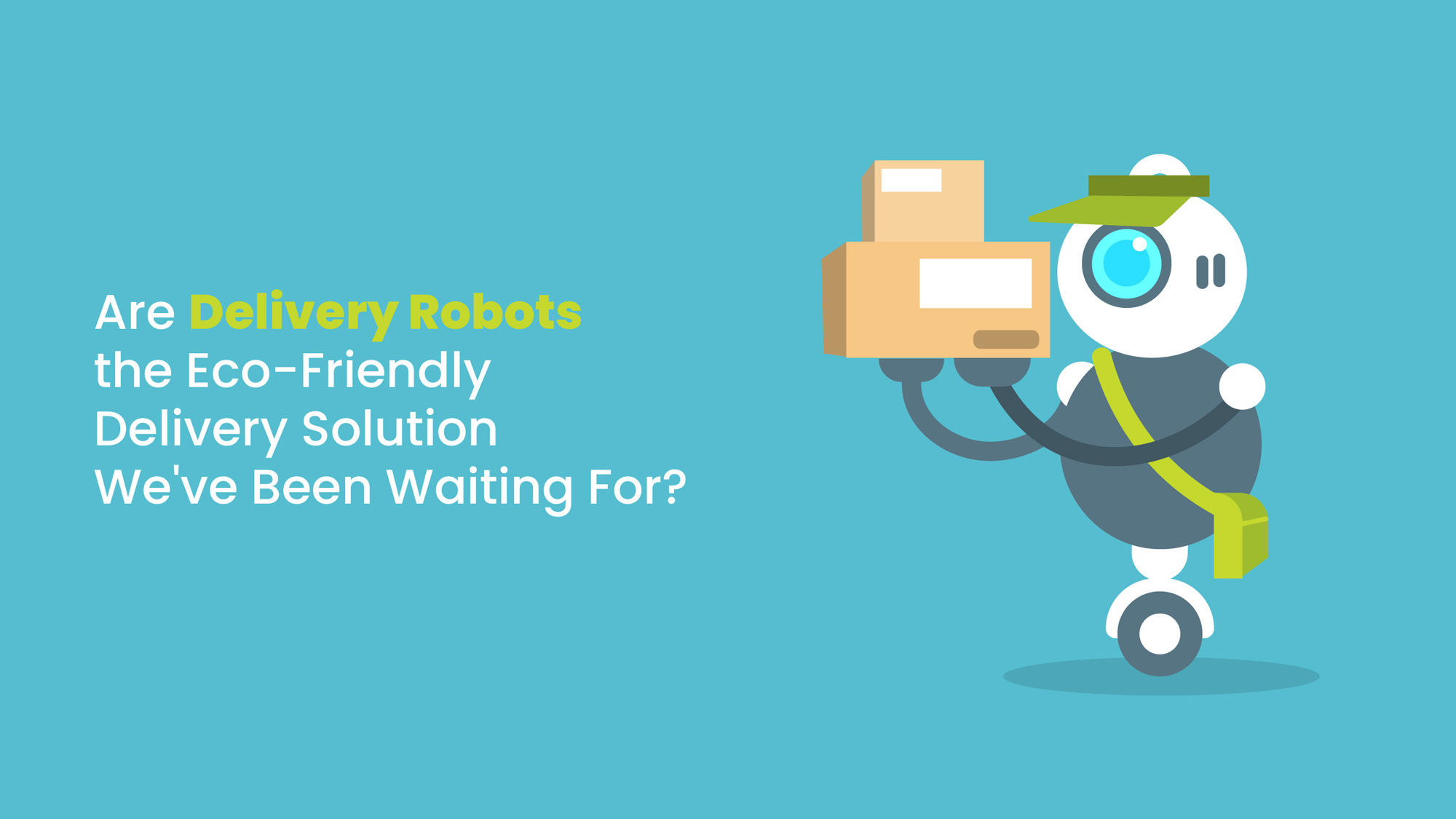 How Much Does a Delivery Robot Cost?
The price of a delivery robot can differ significantly based on a number of variables, such as the size, kind, features, and maintenance costs of the robot.
Depending on the size and features of the robot, the cost to buy a delivery robot might be anywhere from $10,000 and $50,000. Installation fees, hardware, and software are examples of upfront expenditures. Recurring costs include things such as subscription fees, maintenance, and repairs.
Businesses should consider the cost of upkeep in addition to the purchase price. The robot must undergo regularly planned maintenance to ensure good operation and to avoid any expensive future problems. Businesses should anticipate spending $1,000 or more a year on maintenance.
Who's Using Delivery Robots and Where Are They Taking Over?
These robots are now only available in a few regions, especially in the USA, but they are gaining popularity and generating news all over the world, from Asia to Europe.
Food delivery robots are a thing around the world. They are primarily employed for food delivery services, but they are rapidly diversifying into other industries, such as those selling essentials and personal items. Due to the fact that they offer a secure method of delivery without the health hazards connected to more conventional delivery services, the pandemic has expedited their use and growth.
The UK, where the pandemic has forced millions of people to spend extended amounts of time at home, has witnessed an especially big boom in the use of delivery robots. As well as restaurants offering meal deliveries, certain grocery store companies have adopted the concept of food delivery robots.
Delivery Robots at Your Service
The possibility for improving, sustaining, and expanding the accessibility of the globe lies in technology advancements as a whole.
For millions of people, an amazing reality is a friendly delivery robot bringing curry to their door. There are a significant number of challenges facing the delivery robotics industry, as well as rural communities, and the adoption of delivery robots won't happen quickly.