Here is Read Magazine's Weekly Roundup of the top news from global markets. In this fast-paced world, breaking down information helps readers grasp the nuances that follow the news.
In Aerospace news this week…
Raytheon Technologies to advance U.S. Air Force Common Tactical Edge Network
Raytheon Technologies successfully demonstrated the Common Tactical Edge Network developed by the company's Collins Aerospace business and will now be developing an operational architecture for the service.
In Automotive news this week…
AmerisourceBergen Announces Pharmacy Telehealth Partnership with SteadyMD
AmerisourceBergen (AB), a global healthcare company, has announced a strategic partnership with SteadyMD, a B2B telehealth infrastructure provider that powers high-quality telehealth patient experiences for leaders and innovators in healthcare. The two organizations have kicked off their collaboration with the cocreation of a telehealth solution focused on Test to Treat opportunities. The solution is being offered as a pilot to independent community pharmacies across the US.
In Chemicals news this week…
LyondellBasell and Veolia restructure their plastics recycling joint venture QCP
LyondellBasell and Veolia Belgium have signed an agreement to restructure the ownership of Quality Circular Polymers (QCP) BV recycling facilities, with locations in Belgium and the Netherlands. Veolia will sell its 50% share to LyondellBasell which will become 100% owner of QCP.
In Energy & Power news this week…
Green Plains Announces Offer to Acquire Green Plains Partners LP
Green Plains Inc. announced it has submitted a proposal to the Board of Directors of Green Plains Holdings LLC, the general partner of Green Plains Partners LP , to acquire all of the publicly held common units of the Partnership not already owned by Green Plains Inc. in a stock-for-unit exchange. Subject to negotiation and execution of a definitive agreement, Green Plains Inc.
In Healthcare this week…
eClinicalWorks Kicks off the Largest Summit for Federally Qualified Health Centers and Community Health Centers Nationwide
eClinicalWorks, the leading ambulatory cloud EHR and vendor of choice for more than 800 or roughly 60% of the nation's health centers, kicked off the largest summit for federally qualified health centers (FQHCs), rural health clinics (RHCSs), Indian health centers, and community health centers (CHCs) nationwide. The event will feature presentations from health center clients and sessions with eClinicalWorks on various topics, including success with eClinicalWorks V12 and eClinicalWorks Cloud.
In Semiconductor this week…
Teledyne e2v HiRel Announces Radiation Tolerant Integer-N PLL for LEO Space Applications
Teledyne e2v HiRel, a leading provider of high-reliability semiconductor solutions, is proud to announce the release of a new space COTS phase locked loop (PLL) designed to deliver exceptional performance and reliability in space applications.
Article of the Week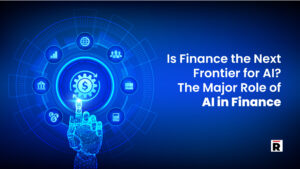 Artificial intelligence (AI) is no longer a new concept, and the sector is developing quickly. Nearly every day, there is a new discovery, whether it be a research study introducing a new or improved machine learning algorithm or a new library with one of the most popular programming languages.Aside from those notable innovations, AI has gained widespread acceptance in almost every industry over the past few decades. It's everywhere, as we can see.