Online banking has become quite commonplace in today's world, offering a convenient and efficient method to handle your finances and access your funds. It provides the flexibility to manage your money from anywhere, whether it's through a computer, laptop, tablet, or mobile device, without the need to physically visit a bank during its operating hours. Find out more about Internet banking in this blog!
Let's dig in!
What is Online Banking?
Online banking provides individuals with the opportunity to effectively oversee their bank accounts through the use of computers or mobile devices over the Internet. It eliminates the necessity of physically visiting a bank branch and grants the flexibility to carry out banking activities at one's own convenience, even beyond regular banking hours.
Online Banking Pros: Your Finances in The Palm Of Your Hands!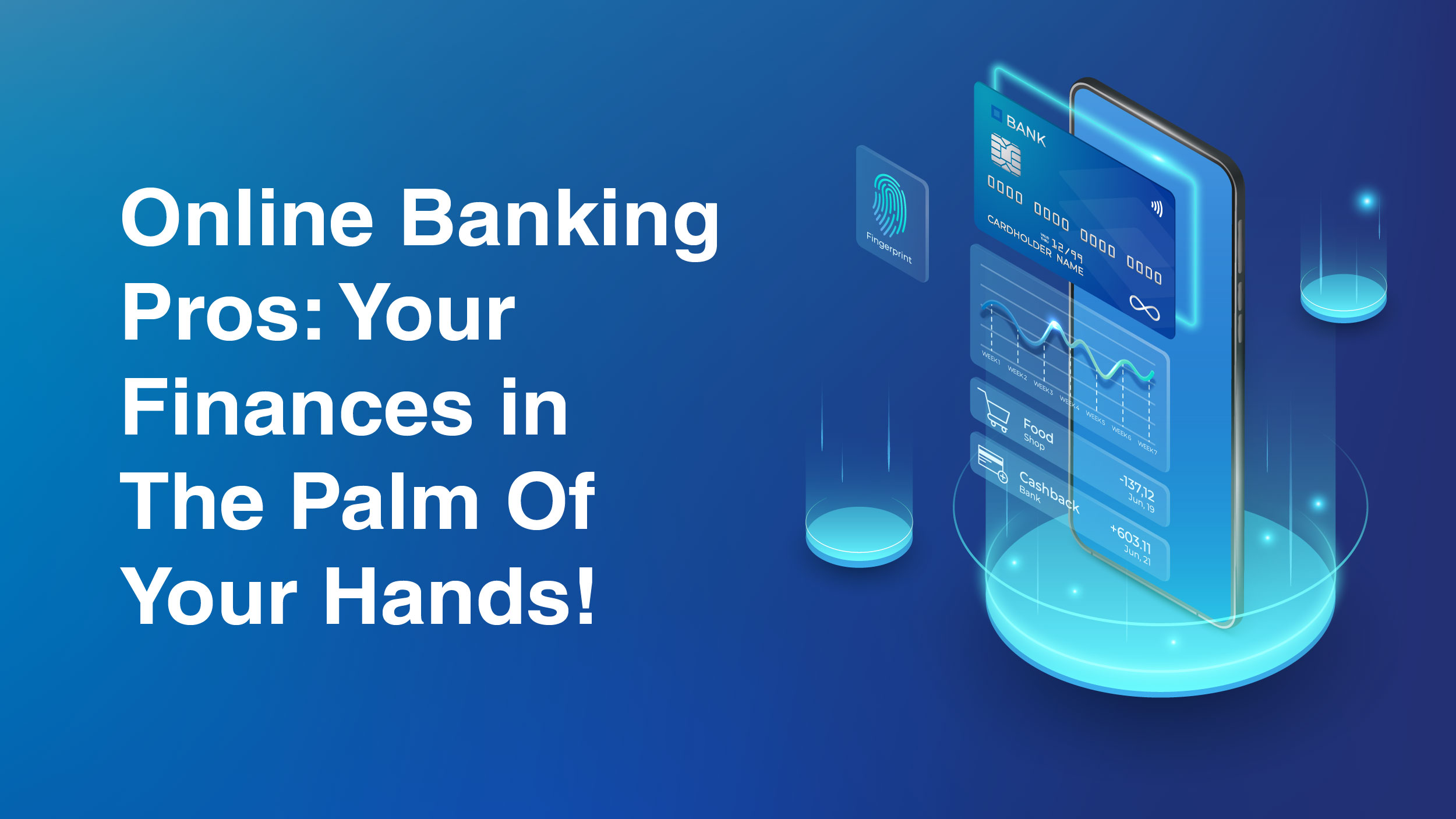 There are several online banking advantages that are universally available on personal platforms, which encompass:
Convenience – With the availability of Internet banking services, you can conveniently access your account from any location and at any time. This eliminates the need for the time-consuming and sometimes aggravating process of physically going to a bank, waiting in line, interacting with a teller, and handling paperwork. Now, you can accomplish all of these tasks effortlessly with just a few clicks.
Control – Nowadays, you've got more control over your financial info than ever. You can handle it all: pay bills, tweak personal details, keep an eye on account activity, and even cancel transactions. It's all at your fingertips!
Conservation – When you opt for electronic account statements, you not only get quick access to your transaction history, but you also avoid paper cluttering your home.
Online Banking Disadvantages: What Could Go Wrong in the Virtual Vault?
In a perfect world, everything would be flawless although in the real world, e-banking does have its downsides, which include:
Security – The biggest concern is data security, especially when compared to traditional banks. We've seen major breaches before, like the Equifax breach of 2017 which exposed millions of users' info. So, safeguarding your data should be a top priority. With internet banking, it helps to have suspicious activity monitored and get automatic alerts on your email or phone.
Human contact – While online banking is convenient, there are moments when talking to a person, like in a traditional bank, is better. Some prefer in-person banking, which online-only banks cannot provide.
Tech Savvy – You should have a grasp of basic web skills like browsing a website, creating accounts, and downloading apps. Generally, these steps are user-friendly, and there are often video guides available if you need assistance.
Top Online Banking Tips For Your Financial Success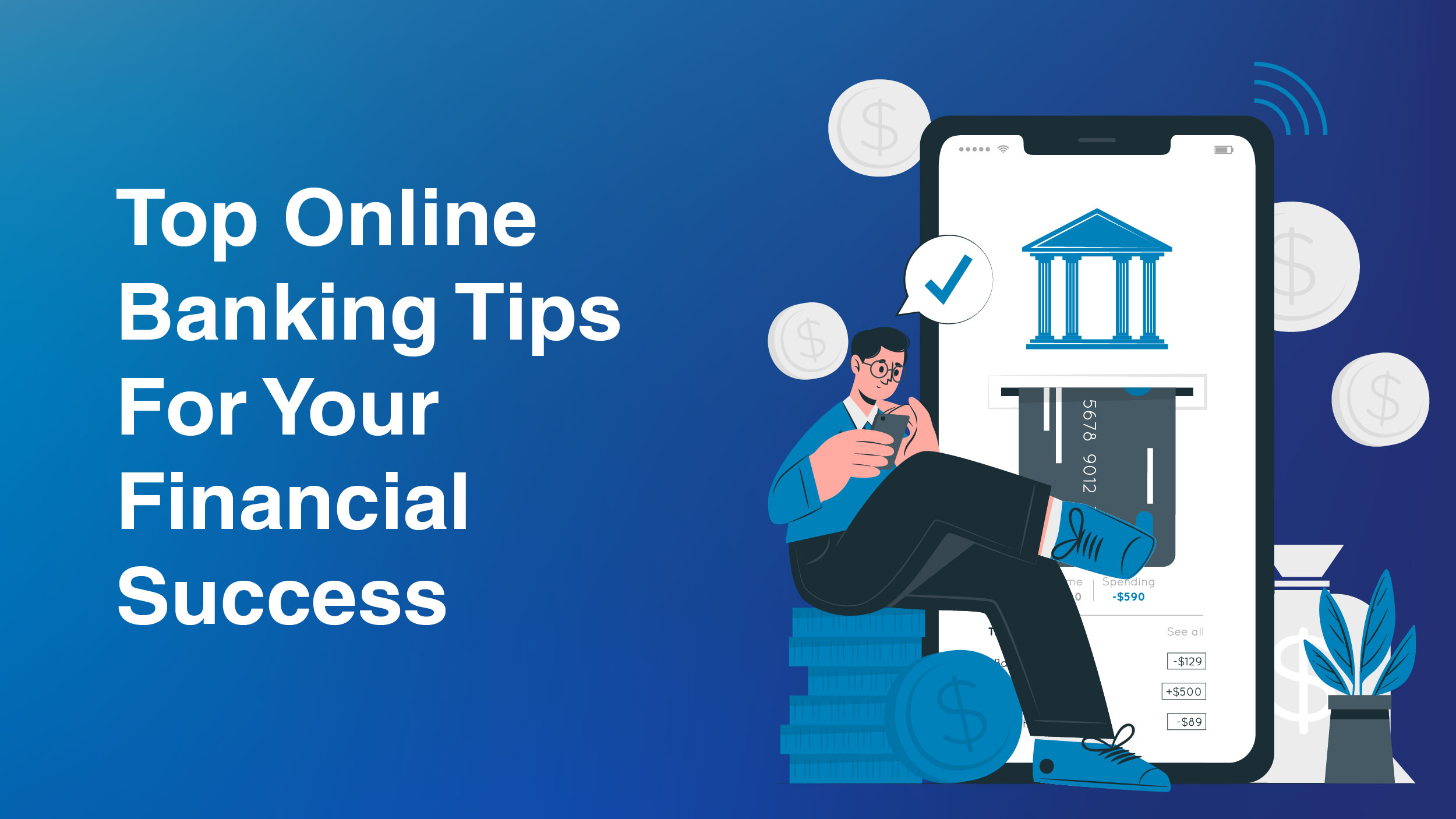 Over 50% of American adults use Internet banking, as per the Pew Research Center, with around a third of them using their cell phones. With such widespread use, it's crucial to ask: Is Internet banking secure?
Here are a few online banking tips on how you can maintain the security of your account, ensuring the protection of both your finances and personal information.
1. Regular password changes: A must-do
For strong online security, change passwords every 90 days. Use a mix of upper/lowercase, numbers, and special characters. Avoid easily guessable words or personal info. Longer passwords, around 14 characters, are more secure. Enhance by substituting letters with special characters in a familiar verse.
2. Opt for secure networks, not public computers or Wi-Fi, for online banking
Whenever you connect to a public Wi-Fi network, it is crucial to acknowledge the possibility of someone being able to access your browsing history and passwords. According to Kenyon, engaging in activities that require you to log in, such as Internet banking or reading emails, inherently exposes you to potential risks. This holds true even if you have enabled features that automatically enter your password and log you into password-protected websites.
3. Keep tabs on your bank statement
Get into the routine of consistently checking and reviewing your bank statement. While banks excel at identifying fraudulent activities, especially related to credit cards, they may not be able to detect every suspicious transaction for every customer. Therefore, it is crucial that you carefully examine your statement on a monthly basis.
4. Employ licensed anti-virus software
Mac users should also consider investing in reliable antivirus software. Make it a habit to regularly verify and install updates. Set up automatic updates or make a schedule to manually check for them.
5. Cut the Internet connection when idle
Constantly connected computers are at risk. Many use always-on Wi-Fi from their cable provider. Secure it with a password, and if possible, disconnect when not in use.
6. Always enter your bank's URL instead of clicking email links
When receiving an email, it is advisable to refrain from clicking on any URLs, even if they appear to be from a reliable source. It is recommended to manually enter the URL into your computer or save the authenticated website of your bank as a bookmark. This is particularly crucial when engaging in online transactions or when sharing sensitive information.
Final Thoughts
Online banking has revolutionized how we manage our finances, offering security, convenience, and a wide array of services at our fingertips. Embracing this digital shift empowers individuals and businesses alike to take control of their financial journeys. However, it's crucial to remain vigilant about security measures and stay informed about the latest advancements in Internet banking. So, whether you're checking balances on the go or conducting complex transactions, harnessing the power of online banking opens up a world of possibilities for financial freedom and efficiency.